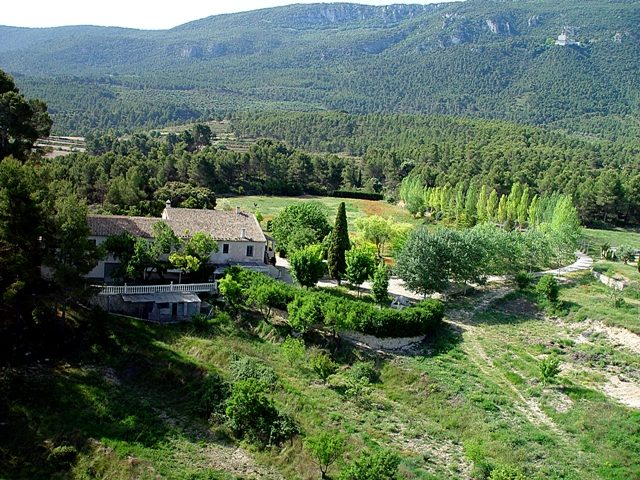 Why is Costa Blanca Inland becoming a popular destination for English and Dutch buyers? What makes this region so special and attractive to live? We analyze the reasons why, so many European countries citizens decide to come to Costa Blanca Inland looking for all its advantages and opportunities.
Surrounded by two natural parks of immense beauty
Alicante Inland is the second most mountainous province of Spain and is characterized by the contrast between valleys, forests and mountains. And only at thirty minutes from the Mediterranean Sea.
There are two natural parks of great beauty and ecological value: "El Carrascal de la Font Roja" and "Sierra de Mariola", which are the true lungs of "Comunidad Valenciana". With a wide variety of flora and fauna. In addition, they offer a variety of activities to nature lovers, hiking and the best mountain routes for bicycle passionate. At the foot of these parks, we find villas like Alcoy, Ibi, Cocentaina, Muro, Bocairent, Bañeres de Mariola, among others.
A unique climate
It's the source of inspiration for those Europeans who, tired of the cold and endless winters, come here seeking the sun. Costa Blanca Inland has a privileged climate. It's like a microclimate, with around 320 days of sunshine every year and an average annual temperature of 19.3ºC.
The ideal contrast between sea and mountain
The villas and cities of Costa Blanca Inland have the best of both worlds: they are in the middle of a range of mountains and the Mediterranean Sea. Life surrounded by the calmness of nature, without losing sight of the sea and the beach.
Quality Mediterranean gastronomy
Our Mediterranean diet guarantees a balanced lifestyle. Since 2013, UNESCO consider it as "Representative List of Intangible Cultural Heritage of Humanity".
Costa Blanca Inland, in addition, presents a local cuisine very valuable and varied. We are specialized in rice, the base of Valencian and Alicantina cuisine. Foreign residents love our food and, also, the philosophy of "tapas", very popular in the area.
It offers good communications and the most modern services
The inland area, formed by the nucleus of Alcoy, Ontinyent and Ibi, is located between two airports, within 75 km: "El Altet" in Alicante and "Manises", in Valencia. In addition, cities such as Alcoy and Ontinyent guarantee the most modern services; hospitals, schools, university, commercial areas, etc.
The prices of the properties are lower than on the coast
You can buy an isolated villa, with a large piece of ground and with all services for much lower prices than villas on the coast.
If you are thinking of coming to Costa Blanca Inland and need even more reasons, at Carbonell Real Estate we will help you as much as possible. As a result, we will look for your ideal home to make your new life here the best experience.