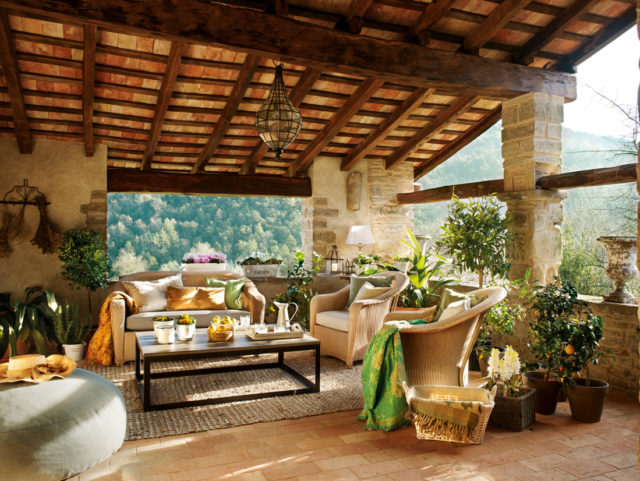 We are in summer, the season with more light, colours and life. And as it couldn't be otherwise, it is time to decorate our house with the most summer trends. With these tips from Carbonell Real Estate, your home will be perfect for this summer.
Summer decoration styles: country and beach
Each season has its decoration styles and in summer we highlight two: the country and the beach. There are people who prefer the country while others enjoy the beach best, so decorate your home as you like, in harmony with the place where you are and your preferences.
A country style house with green tones
The colours of nature will enter your home with the most rustic decorative style. Combining a beige neutral base with different shades, such as green or yellow a  more cozy atmosphere would be achieved. Floral prints cannot be missing, nor can wooden furniture. And, in addition, fill your house with beautiful plants and flowers.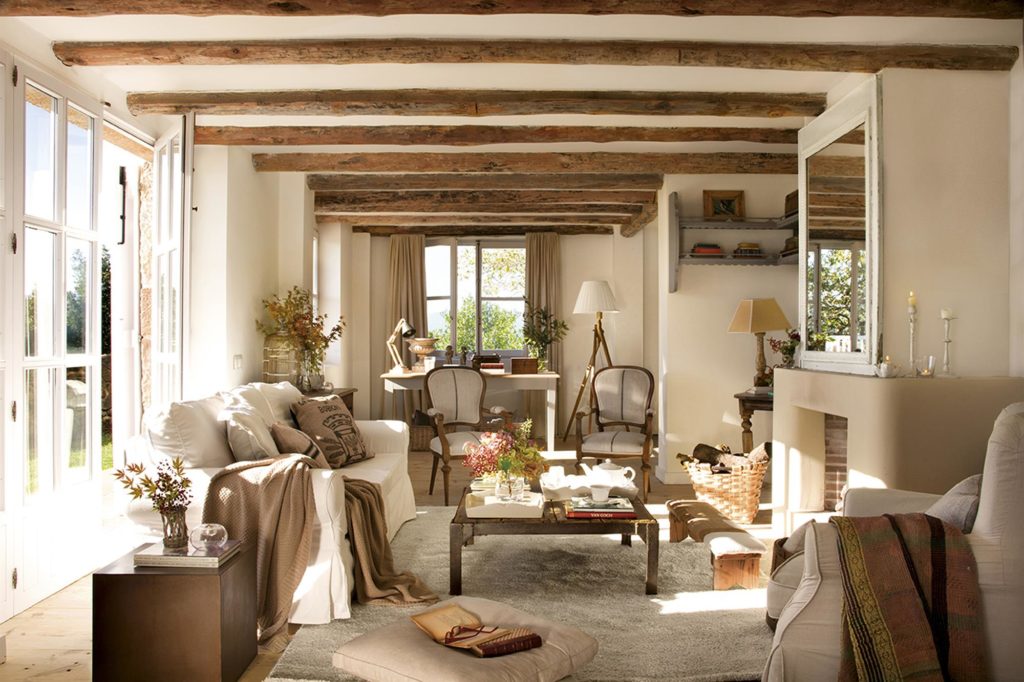 Do you live in the countryside, but  you miss the  sea? With a marine decoration style you would feel like if you were living on the coast!
So blue, especially, will be the star colour of your home. Mix it with white and with red touches and you will get the ultimate marine atmosphere. Incorporate furniture made of natural fibres such as wicker or bamboo and it will appear that you are on the beach. While in the country style, the floral pattern stands out, in the sailor's stripes prevail. Incorporate them into cushions, wallpaper or home decorative elements.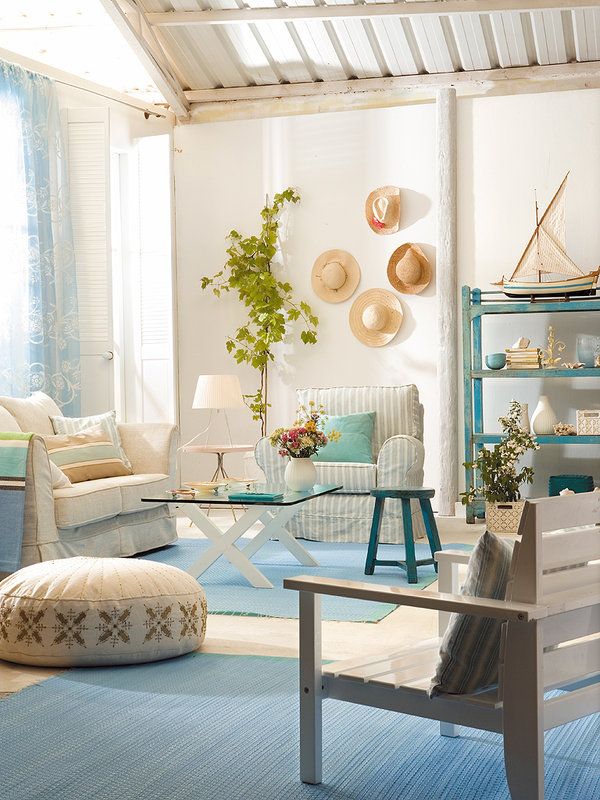 Do not forget to also decorate your terrace or garden
Summer is the ideal time to give the terrace or garden the importance they deserve. It is the time of the year when we spend more time away from home: pool and barbecue plans or dinner with friends. The key is to decorate the outdoor area as if it were part of our home environment. In this way, you will spend more time outside than inside!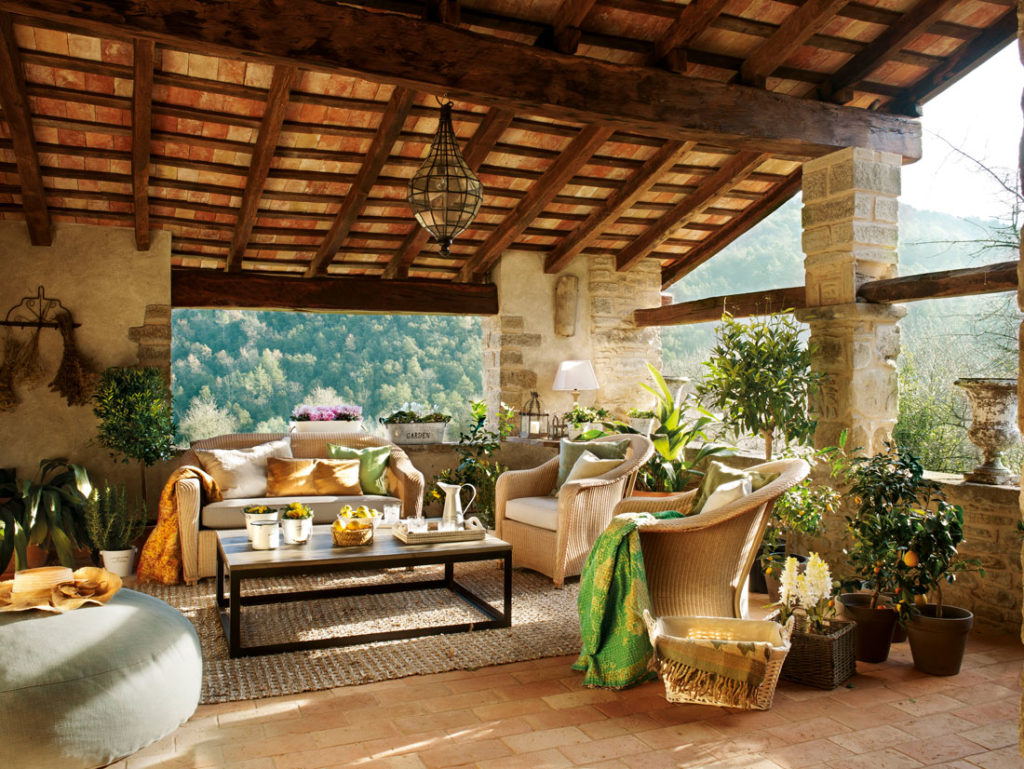 Lighting is very important to achieve an intimate and relaxed atmosphere. Enjoy pleasant summer evenings with adequate lighting. Small lanterns, garlands with lights, LED bulbs, torches or scented candles can provide a very original touch while fulfilling a very important function: lighting your dinner.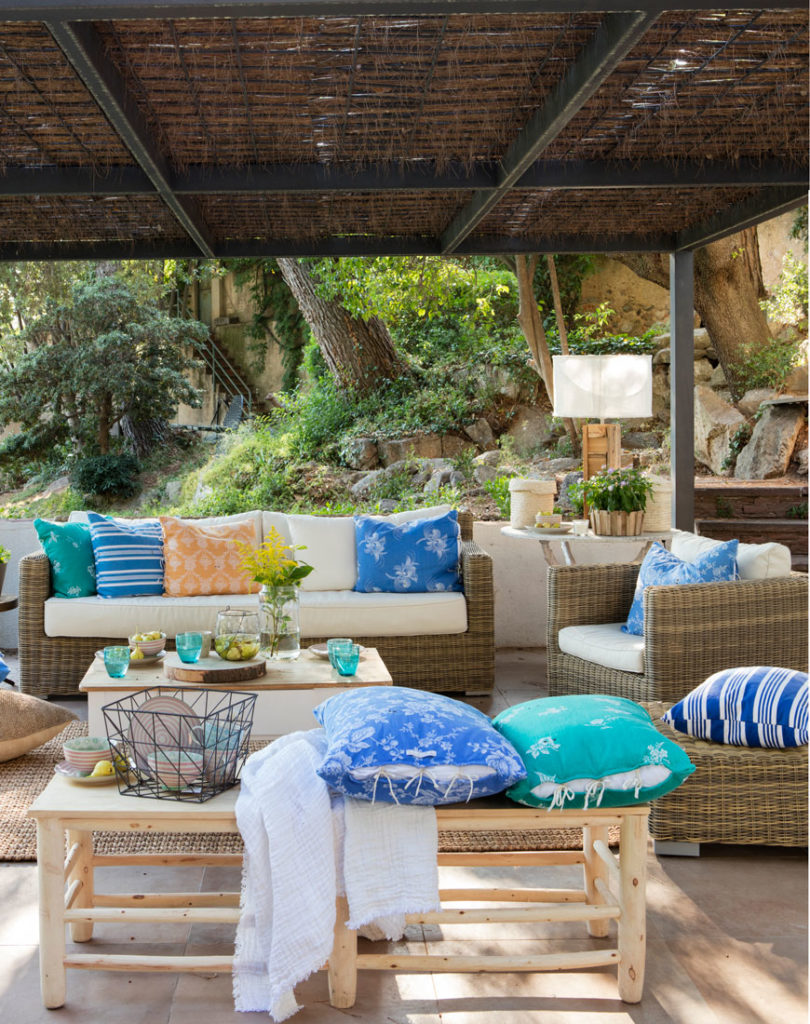 No matter the size of your terrace or garden, there should be a chill out area where you can enjoy a good book or a family lunch. Wooden furniture, natural fibres or white tones are very fashionable, as well as sofas full of cushions and pergolas to protect us from the sun and enjoy a good book in the shade.
Natural fibre supplements for your home
Natural fibres will bring to your home that fresh and summery environment that we so desire. With these accessories, every corner of your home will be filled with style and personality, as they convey a sense of well-being.
It incorporates baskets or other elements of natural fibres throughout the house. They will transfer that touch of warmth and sea air to any corner of your home. Both wicker and braided cotton can be used, as well as bicolour vegetable fibre. Endless possibilities to give a bohemian and relaxed touch to your home.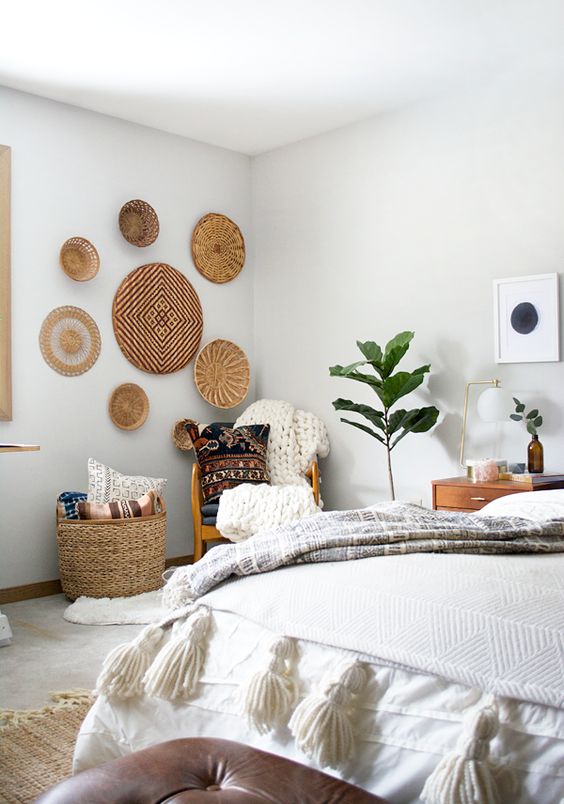 At Carbonell Real Estate we not only look for the best villa or apartment, we also suggest trends for home decoration. This summer boasts home with our advice.