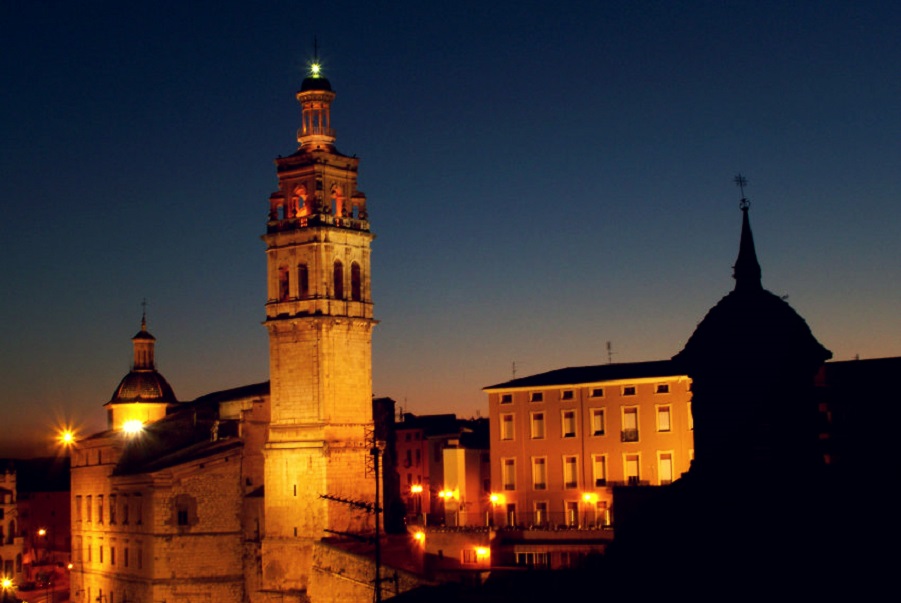 The Church of Santa María in Ontinyent holds the record for having the highest bell tower in the Valencian Community, specifically 71.61m. It also holds another record: the one with the most bells, 13 in total.
When Jaime I conquered Ontinyent in 1224, the town's mosque was blessed and dedicated to Christian worship ceremonies.
Due to an earthquake in Ontinyent in 1258, the mosque had to be demolished and a church was built, which would later become the Church of Santa Maria.
In 1690, the reconstruction of the vault of the main high began, which was covered, as well as the construction of the bell tower in another location, next to the apse.
In the 14th century, coinciding with the great expansion of Ontinyent in an industrial, artistic and economic level, the later additions of the Church began.
Learn about the two records of the Church of Santa María in Ontinyent
Since then, it has been the tallest bell tower in the Valencian Community, standing 71.6 meters high. In second place, there is the Campanario de la Seu (Xàtiva) with 69m and that of Micalet (Valencia) with 64m.
Inside, there are works of art by the Valencian sculptor Mariano Benlliure, paintings by José Segrelles and valuable samples of Italian Baroque. From the top, we can see a very interesting panoramic view of Ontinyent and the Vall d'Albaida.
Would you like to know more interesting facts and curiosities about Ontinyent and its surroundings? We will periodically share information about "our corners" on our blog and social networks. And if you have any questions, do not hesitate to contact us. We will be delighted to assist you!
** Information on the bell tower of the Church of Santa María extracted from the Study of "SANTA MARÍA DE ONTINYENT" by Professor Luis Arciniega García and the student Ana Fe Esteve.