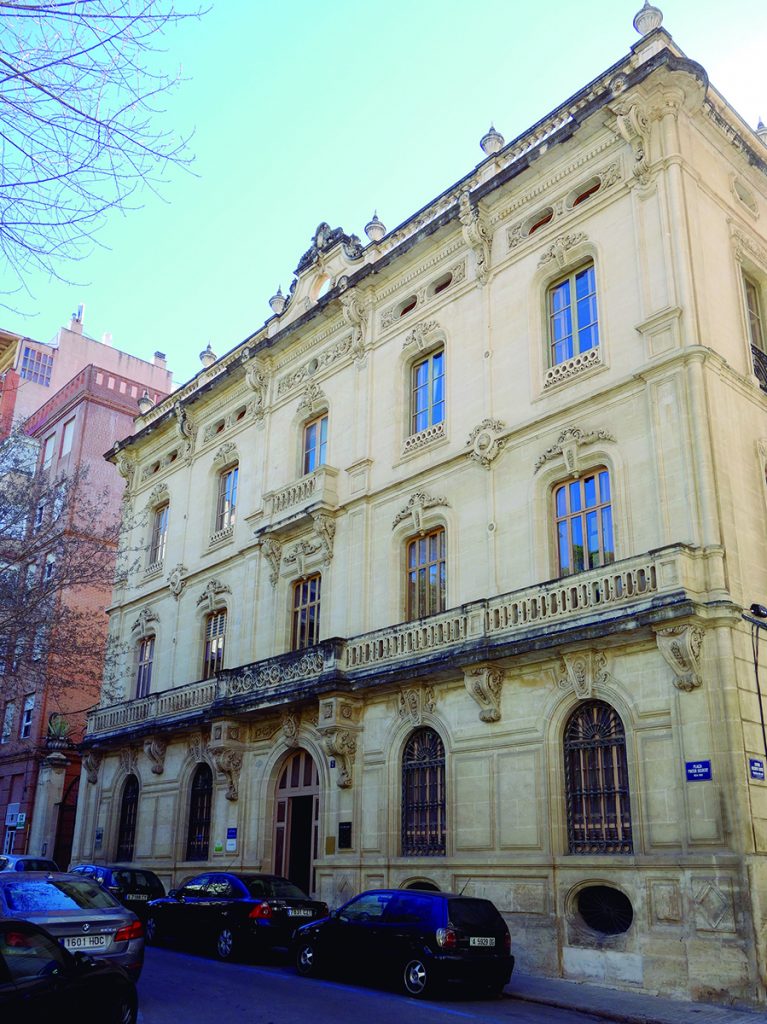 The building that is located right in front of El Parterre in Alcoy is known as the 'Palacete de Albors' because it belonged to Rigoberto Albors Monllor, an industrialist and financier from Alcoy. The construction of the building began in 1873 and, according to local legend, El Parterre was a donation from Rigoberto Albors to the city.
The palace was used as a workplace (office, cabinet, antechamber … etc) and also as a place of celebrations for partners, colleagues and friends. The family and descendants of Rigoberto Albors resided in the palace for approximately one hundred years. Currently the building belongs to a community of ten owners.
The Albors Palace bears a great resemblance to the Linares Palace, in Madrid's Cibeles, the work of the French architect Adolfo Obrecht (today Casa América) who, curiously, began to be built a year earlier. They share, among other things, the balcony on the main floor, the cushions, the decorated corbels, the highlighted keys on the ground floor, the upper balustrade or the central blazon on top.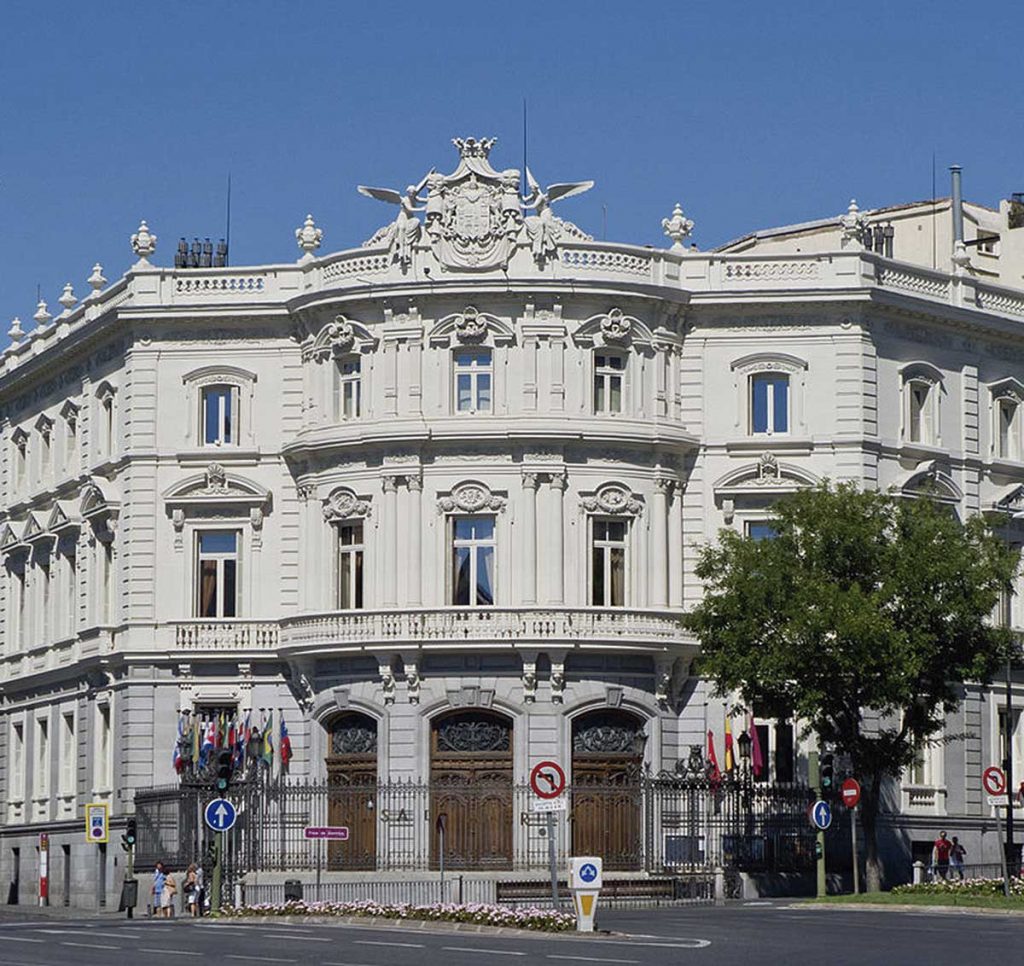 Would you like to know more interesting facts and curiosities about Alcoy and its surroundings? We will periodically share information about "iconic sites" on our blog and social networks. And if you have any questions, do not hesitate to contact us. We will be delighted to assist you!
* Information extracted from: Olcina Llorens, Gilberto. (2018). Origen y desarrollo de la industria urbana de Alcoy y de la industria diseminada por las cuencas del Polop, del Chorrador y del Serpis. You can find this publication and many more in the publications section of our website.